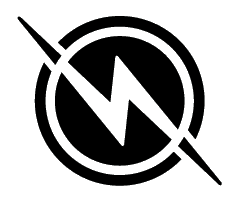 Thunderbolt
Labs
"Working with Thunderbolt Labs has been nothing short of a delightful experience for me and my team. They are thoughtful and diligent in addition to providing the opportunity to work closely with amazing engineering talent."
Gina Bianchini ‐ Mightybell
"Working with Thunderbolt Labs helped me get Clarity out the door and ready to scale for our launch. Thunderbolt's understanding of both technology and product is a singular advantage for entrepreneurial companies like mine."
Dan Martel ‐ Serial Entrepreneur
"Thunderbolt Labs is an amazing team of technologists who also understand business. A rare and powerful combination."
Parker Thompson ‐ 500 Startups
"Thanks to a lot of help from Pivotal and TBL, the product has been running strong and in the top 10 of the photography section in the app store for some time now."
George Dy ‐ Director at Post+Beam
"Great to work with, intelligent feedback, exceptional quality."
"We were in a rush. Getting a little bit frantic. As an agency ourselves, it is odd to be in a fully directed client position. You notice that the misdirections you normally would consult clients to avoid start cropping up. So, we needed the development know-how to pull off a fast and tricky assignment, and although we weren't fully aware of this, we also required trusted advisers. Randall and Thunderbolt Labs have delivered both services: digging right in on a very demanding project, and helping us grow our own development team. Most importantly, my team and I have learned a great deal in the short time I've worked with Thunderbolt. And not just about scotch (they know a thing or two about this, by the way), but also how to structure a successful tech team and deliver a great product."
Rowland Hobbs ‐ Managing Partner at Post+Beam
"Randall and Thunderbolt Labs are like an extended part of our team. A brilliant extension. We don't have time to mess around. We turn to Thunderbolt Labs for projects that need to be done right."
Robert Gonzolas ‐ CTO at Lingraphica - The Aphasia Company
"Instructor Randall Thomas has succeeded in creating a fun and comprehensive avenue through which anyone can quickly and easily enter into the exciting world of Rails development."
Seth Davis ‐ Co-founder at fourfour media
"Congrats to all innovators who need great technology guidance and execution. Thunderbolt Labs is live."
Art Chang ‐ CEO at Tipping Point Partners
"Thunderbolt Labs is awesomesauce. They bring a level of professionalism to each engagement. I trust them to get stuff done."
Robert Gonzolas ‐ CTO at Lingraphica - The Aphasia Company
"Thunderbolt Labs has been outstanding in every respect - understanding our original vision, shaping it for the best possible business outcome, and delivering quality code quickly. Thunderbolt has been an ideal business partner for Deal Labs."
Craig Harding ‐ CEO at Deal Labs
Previous
Next